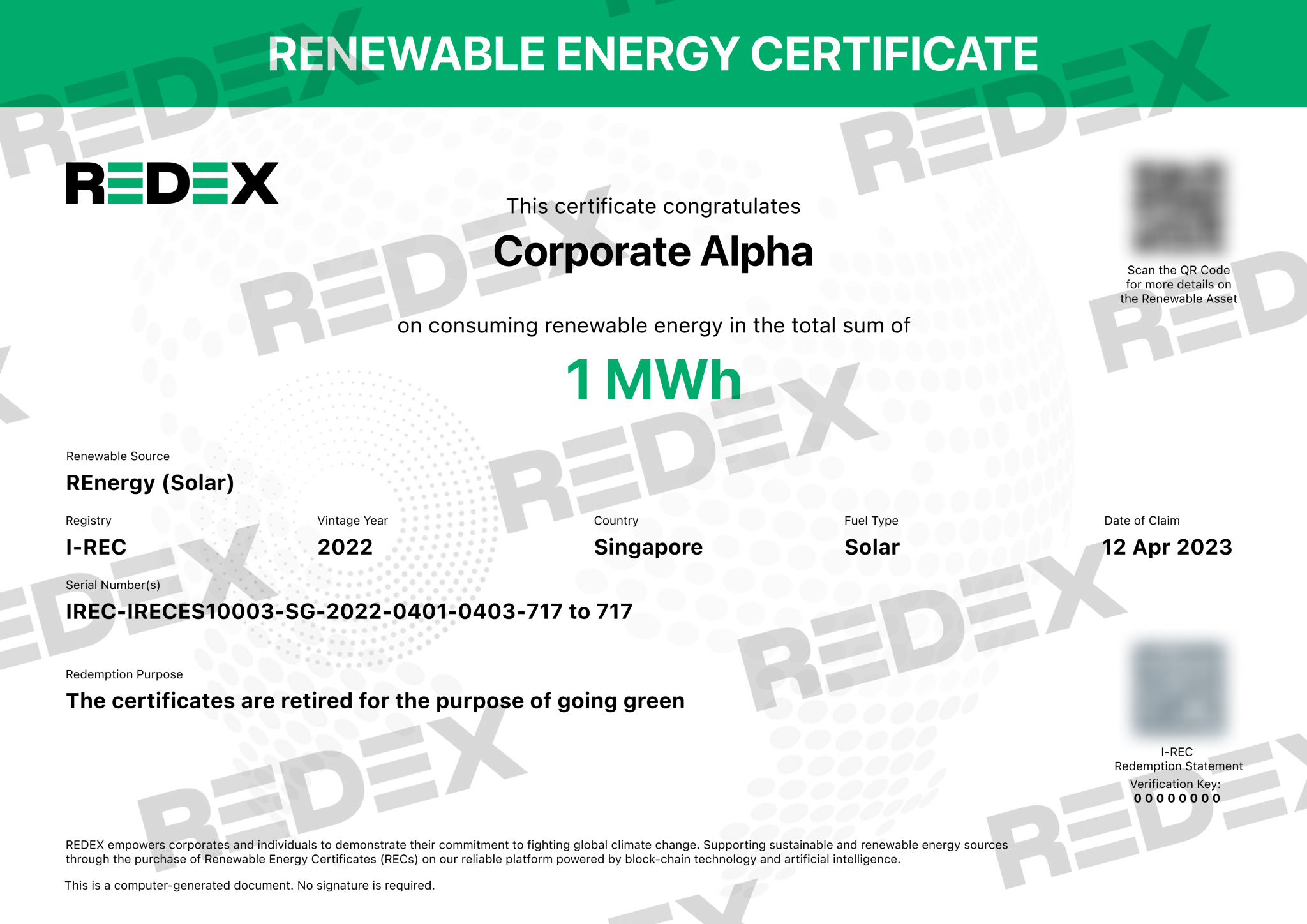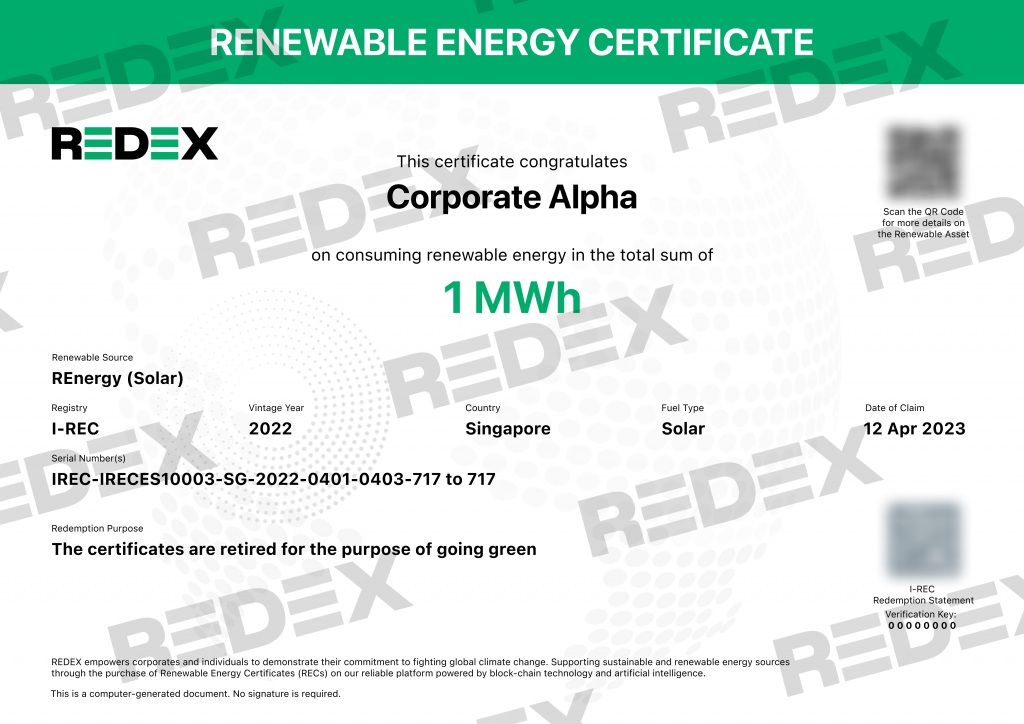 RECs (Renewable Energy Certificates) are used to track and validate the production of 1 MWh of renewable energy by any renewable source.
An existing framework practiced globally enables you to "use" renewable energy without physically consuming it. With every 1MWh of "dirty" energy you consume, you can purchase 1MWh of renewable energy (represented by a REC) produced in another location. Using this framework you can be 100% carbon neutral in your consumption.
REDEX offers a full suite of services to manage Renewable Energy Certificates (RECs), which are used to offset scope 2 emissions. 
Please fill in your particulars for one REC redemption (1MWh)